This Summer's Gonna ROC: A Guide to Local Festivals and Events
With summer right around the corner, many of us are wondering what we'll do for the next four months. Some may be leaving for the different cities they call home, and others may be staying local. For those who will call the Rochester area their home this summer, the idea of staying in this city may feel unexciting. But, you don't necessarily have to head down to Florida to find some summer fun. 
Rochester is home to numerous festivals and events throughout the summer – people can eat some delicious food, listen to great bands, and mingle with new people. If you're in town at any point this summer, check out some of these events:
The Food Truck Rodeo
The Rochester Public Market hosts the Food Truck Rodeo on the last Wednesday of each month from April to September. It's free to attend and there are lots of great food options to choose from. Grab a bite to eat and then sit and enjoy a live band performance! 
For the lineup of music, check out their website.
Seneca Park Zoo Brew (21+)
The Seneca Park Zoo hosts a "Zoo Brew" once a month from May to September. Guests can purchase a ticket for $10 ahead of time or $15 at the door and enjoy food, music, and brews. This 21+ event includes a special after-hours animal experience. Some of the animals you may see at the zoo include: 
Elephants

Lions

Penguins

Sea Lions

Giraffes

Polar Bears

Zebras

Rhinos
For tickets and more information, look at the Zoo's website.
Rochester Margarita and Mimosa Festival (21+)
Just in time for Cinco de Mayo weekend, the Rochester Margarita and Mimosa Fest is a bar hop between four bars and restaurants. The event is on May 6, with registration starting at 2 p.m. A ticket to this event would pay for your cover fees at the locations, free swag items, entry to prize contests, and access to specialty drinks. While the drinks themselves come at additional costs, the prices for mimosas and margs are just between $6 and $7. 
For ticket information, check out this link.
The Lilac Festival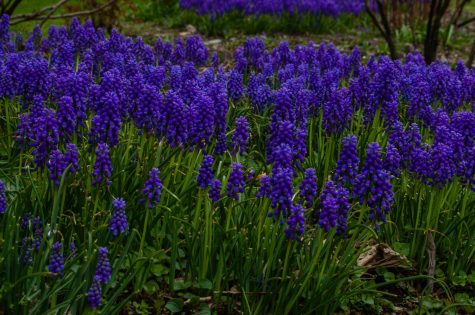 For the 125th year, Rochester will host the Lilac Festival beginning on May 12. The festival runs for 10 days, wrapping up on May 21. Highland Park hosts lots of events throughout the duration of the festival, including: 
A wine tasting expo on Saturday, May 13

The Lilac Parade on Saturday, May 13

An arts and craft show from Saturday, May 13 to Sunday, May 14 & Saturday May 20to Sunday, May 21

A craft beer expo on Saturday, May 20

A 5k run and a 10k run on Sunday, May 21

The Dunkin' Dash run on Sunday, May 21

Various health and wellness events, including speakers, expos, and free fitness classes from Saturday, May 20 to Sunday, May 21

Live music with a rotation of at least three bands everyday from the festival's beginning to end

Food from various vendors throughout the whole festival
For more event information, look to the Lilac Festival website.
Seabreeze Amusement Park
Head over to Seabreeze Amusement Park for some summer fun! The amusement park opens for the season on May 20 and the waterpark opens on May 27. The park offers amusement park rides, arcade style games, water attractions, and daily acrobatics shows on the Center Stage. With discounted tickets on designated "school days" in June, Seabreeze can be an affordable option for local thrill seekers.
For more ticket and park information, check out this website.
The Lucky Flea
This weekly flea market is a great way to spend some time outside, buy some cool items, and support local small businesses. The lucky flee takes place every Sunday, year round. The flea is currently indoors at Radio Social from 11 a.m. to 3 p.m.. The flea will move outside on May 21, and will be at 320 North Goodman St. The flea always has tons of food trucks, vendors of all kinds, and lots of great people.
Check out their website here.
Ontario Beach Park
If you're looking for some fun at the lakefront, check out Ontario Beach Park. This park offers access to swimming and fishing on the lake, as well as different beachfront activities. With volleyball nets and pickleball courts, the beach is a great place to hang out with some friends. The beach also has a Concerts by the Shore series, whose lineup has yet to be announced. 
Check their website for updated concert series information.
Fairport Canal Days
Fairport Canal Days is a huge event in the Fairport Village. The annual event is running from Friday, June 2 to Sunday, June 4. Friday will kick off the event with a chicken barbecue, and the festivities will continue on throughout the day on Saturday and into the night for Canal Nights. The festival typically features live music, art and craft booths, and lots of food. One of the festival highlights is the duck race on the canal. Plastic ducks are poured off of the lift bridge into the canal, and the winner of the race wins a grand prize of $1000. Tickets for the duck race buy each participant their chance to claim a duck and potentially win a cash prize. The Fairport Duck race is definitely an event you don't want to miss.
For updated Canal Days information, check out their website.
Party in the Park
Beginning on June 16, the City of Rochester will begin its Party in the Park Concert Series. The concert series will be held at Martin Luther King Jr. Memorial Park and will happen every Friday until August 11. The Concerts will begin at 5:30 p.m., with at least two bands lined up for each concert. The shows will cost $7 a ticket, with one free concert event on June 23. The bands include a mix of cover bands – including a Zac Brown Tribute Band, Seven Wonders (a Fleetwood Mac cover band), and Almost Queen (a Queen cover band) – and musicians playing their original music. Each of these concerts will also have an ASL interpreter for an inclusive concert experience. 
Check out the line-up here.
Rochester International Jazz Festival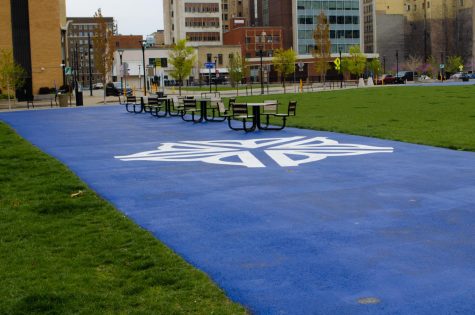 Rochester is home to one of the largest Jazz Festivals in the nation. The Rochester International Jazz Festival runs from June 23 to July 1, and features 79 free concerts. In addition to over 75 free shows, the festival offers a series of five free headliner shows. The concerts will take place all over the city, at locations like Parcel 5 and Kodak Hall at Eastman Theatre. If you want access to more music, the festival offers a Club Pass which allows you entry to 192 shows throughout the nine day festival. 
For more information, check out their website.
Pride Events
Rochester is also home to a few different LGBTQ+ Pride events during the month of July. Trillium Health sponsors the Rochester Pride events, kicking off the month with Pride day at the Beach on Saturday, July 1. All are welcomed to Ontario Beach Park to celebrate. Sunday, July 9 is the Pride Picnic at the Roundhouse Shelter at Genesee Valley Park. This event will have lots of food, entertainment and other activities. The Rochester Pride Parade and Festival will take place on Saturday, July 15. The parade will begin at 1 p.m. on Park Ave. The festivities will then move to Cobbs Hill Park, where there will be food, wine, beer, games, activities and vendors. There will also be plenty of live music and performances to help celebrate. 
For more information on pride events, click here.
Corn Hill Festival
Check out the Corn Hill Festival for more music and art. The festival spans over nine streets and runs for two days, from July 8-9. The festival features hundreds of artists and local musicians. 
Look here for more information.
Water Lantern Festival
The Water Lantern Festival takes place at Charles E. Sexton Memorial Park in Webster. This festival invites the community to design and launch floating lanterns on the pond. With typical festival food trucks, music and other activities, this festival's lantern launch element makes it super unique. The Water Lantern Festival will take place on August 12.
For tickets, check out this website.
With all of these unique events happening this summer, there's something for everyone. Whether it's for the food, the music, the community, or the vendors, there's a reason for everyone to love the festivals that Rochester has to offer. If you enjoy your Rochester festival experience, stay tuned for information on the Rochester Fringe Festival coming in September.
Leave a Comment
Donate to Cardinal Courier
Your donation will support the student journalists of St. John Fisher University. Your contribution will allow us to purchase equipment and cover our annual website hosting costs.
About the Contributor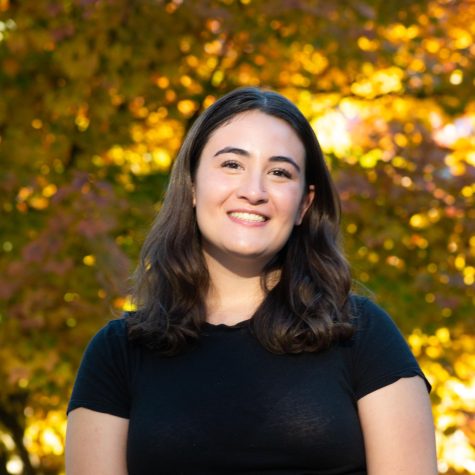 Mallory Schake, Editor in Chief
Mallory Schake is a sophomore Media and Communication major. She serves as the Managing Editor for the Cardinal Courier. Mallory currently covers on-campus...