On Saturday, Oct. 28, it was announced that beloved actor Matthew Perry passed away at age 54. Perry was best known for his role as Chandler Bing from the hit sitcom Friends (1994-2004). 
Perry was found unresponsive in a hot tub in his Los Angeles home, according to police. Capt. Scot Williams, who leads the Los Angeles Police Department's robbery-homicide division, confirmed the death. It is speculated that he may have drowned due to a possible underlying cardiac condition, however no evidence has yet confirmed that to be true. There was no indication of foul play, though the exact cause of Perry's death is not expected to be determined any time soon. 
The investigation is still on-going, with experts warning that conducting a toxicology screening and examination of other evidence could take weeks or months. 
Besides being an actor, Perry was also an advocate for those struggling with addiction and substance abuse, a result of dealing with his own struggles. 
In his 2022 memoir, Friends, Lovers, and the Big Terrible Thing, Perry openly spoke about his life and battles with addiction. He noted several hospitalizations due to drug and alcohol abuse; his most alarming being for a gastrointestinal perforation after his colon had burst due to opioid use when he was 49. His doctors told him he had a two percent chance to live, to which he survived. 
He revealed that as a result of his colon burst, he had 14 surgeries performed on his stomach, which served as "reminders to stay sober." 
Perry teamed up with addiction specialist Earl Hightower to turn his former Malibu residence into a residential sober-living center for men, the Perry House. The Perry House offered meditation programs and a 12-step workshop to men with addiction issues. The house was sold two years later due to financial issues, with Perry aiming to refocus the business to smaller, more centered LA premises.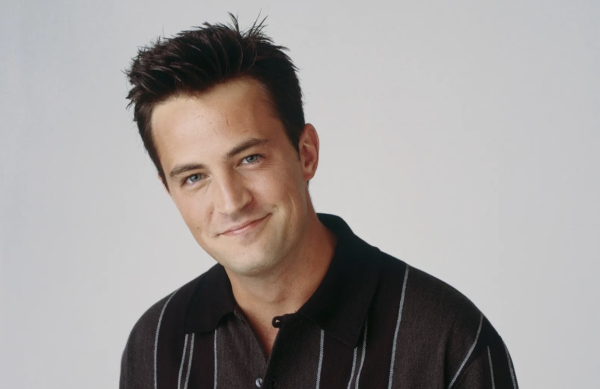 While it's unclear if this goal was ever achieved, he was honored by the White House Office of National Drug Control Policy with a Champion of Recovery award in 2013 for his efforts. 
Perry also testified in front of a House of Representatives subcommittee in support of federal funding for drug treatment programs, with the inclusion of military veterans, in Washington in 2013.
Along with his major public vocalizations, he was also considered a great support in much closer instances, such as with his friend and former Friends co-star Hank Azaria. "The whole first year I was sober, we went to meetings together," Azaria said in a video on his instagram page. "…As a sober person, he was so caring, and giving and wise, and he totally helped me get sober." Azaria has now been sober for 17 years. 
"The best thing about me, bar none, is if somebody comes up to me and says, 'I can't stop drinking. Can you help me?' I can say yes and follow up and do it. That's the best thing," Perry said in an interview with Tom Power. 
"I've said this for a long time; when I die, I don't want Friends to be the first thing that's mentioned. I want that to be the first thing that's mentioned, and I'm going to live the rest of my life proving that. 
"I would like to be remembered as somebody who lived well, loved well, was a seeker, and his paramount thing is that he wants to help people. That's what I want."
While his legacy will always be rooted in his comedic, heartwarming work on Friends, it is important to uphold the other side of his legacy; an advocate for those who are facing uphill battles of addiction, and continue the work he has prematurely left behind. 
"The path of least resistance is boring, and scars are interesting—they tell an honest story, and they are proof that a battle was fought, and in my case, hard-won." 
To order Matthew Perry's memoir, Friends, Lovers, and the Big Terrible Thing, click here
Substance Abuse and Mental Health Services Administration (SAMHSA) National Helpline: 1-800-662-4357 or visit samhsa.gov