Brightspace: A New and Improved Learning Innovation Platform
Say goodbye to Blackboard, and hello to Brightspace.
After 18 years of using Blackboard, the university will be making a switch. Brightspace will be taking over campus for our new web-based course-management system. It will be a much more minimalist look for students compared to Blackboard. Katie Sabourin met with the Courier staff to give us a little heads up on important dates and what led to this change in systems.
"As a department, we are in charge of making sure we have the best education system that meets the needs of our students and faculty," she said. "Once we rolled out iPads to campus, we needed to make sure our software devices worked well, and Blackboard was just not working very well and we needed to reevaluate." 
The department looked at six different tools and narrowed them down to three, where students and faculty's voices were heard and helped make the change. 
After these community discussions, the decision was simple. "It was evident at that point that Brightspace was the leader," Sabourin said. "It had a much more modern look and feel, was much more responsive, mobile friendly, and worked better. People were excited about it."
For professors at the university, all courses from fall 2019 in Blackboard will be transferred over into Brightspace by the department so they can build future courses and are not forced to start from scratch.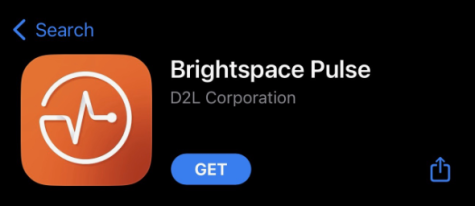 The app for Mobile devices is called The Brightspace Pulse app, it is compatible with both Apple and Android devices. 
On May 8th, all students can log in regardless if they are taking summer classes or not to see the new education system. Starting on May 22nd, students taking summer classes will begin taking classes with Brightspace. 
For more information on Brightspace, you can visit the St. John Fisher website at www.sjf.edu/the-future-is-brightspace
Leave a Comment
Donate to Cardinal Courier
Your donation will support the student journalists of St. John Fisher University. Your contribution will allow us to purchase equipment and cover our annual website hosting costs.