Cardinal Connection: Athlete Spotlight – Daniel Cook
Daniel Cook has long been a pivotal member of the St. John Fisher Men's Basketball program. Now having completed his senior season, he has compiled numerous accolades and honors, with the recent championship being the cherry on top. 
Cook played high school basketball only about 10 minutes away from Fisher, at Pittsford Mendon High School. "I was AGR POTY and second team all-state in high school," Cook said. AGR POTY being short for All-Greater Rochester Player of the Year, he achieved this accomplishment back in 2019 along with being second-team all-state the same year.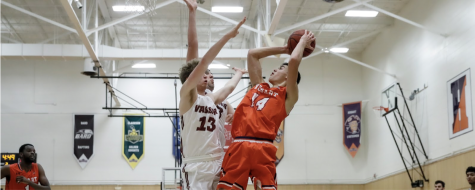 Following high school, Cook spent his first collegiate year playing for Hobart and William Smith College in Geneva, New York. He received the Abe Solomon Memorial Award, which is given to the best rookie that year out of all the rookie student-athletes at Hobart. Cook earned this award by playing well on both ends of the court. He averaged 9.2 points per game, was second on the team in blocks, and third in steals.
Cook then transferred to Fisher, where he really came into his own. In the COVID-shortened 2020-2021 season, he averaged 21.5 points in 13 games which led him to be dubbed the Empire 8 Player of the Year. Cook would go on to win that award in each of his two seasons after, making him the first player to earn three Player of the Year awards in the Empire 8 for men's basketball.
When asked about the impact of all of the individual awards, Cook said, "The accomplishments are definitely cool, but I just always try to keep in mind that I wouldn't be able to achieve them without the support of my teammates and coaches." The Cardinals didn't get the end result they wanted that season, as they lost to Utica College in the Empire 8 Championship, a game in which Cook paced his teammates in minutes with 37.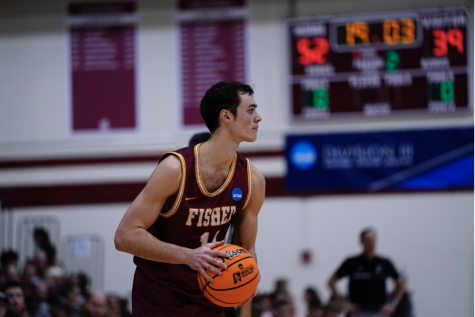 Cook elevated his play even more in his junior year. For his first full season with the Cardinals, Cook led his team in minutes, free throws made, points, offensive and defensive rebounds, and blocks. In terms of the Empire 8, Cook's 511 points ranked the highest in the conference. He also made basketball history for Fisher by breaking the record for points in a game with 47, surpassing the previous record of 40.
Cook said one of his favorite memories from the season was the famous exhibition game against Buffalo. His dunk served as the exclamation point to the well-known stumble and pass from Connor Williams.
This past season was Cook's senior season, so I asked him how he impacts the team as a leader. "[I] just try to let newcomers know that mistakes are a part of playing basketball and the most important thing is to have a short-term memory and move on," Cook said. "As an older player, I just try to be positive and let everyone know that they can come to me with any problems."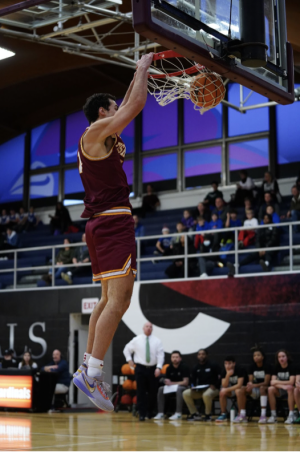 Cook and the Cardinals defeated Nazareth College for his first Empire 8 Championship, but the regular season wasn't always easy. Toward the end of the season, the Cardinals had to tackle the challenge of losing a few of their players for various reasons. I asked Cook how he and the team got through this issue. "Just by coming together and realizing that if we play as a team we could get through a lot of challenges," he explained.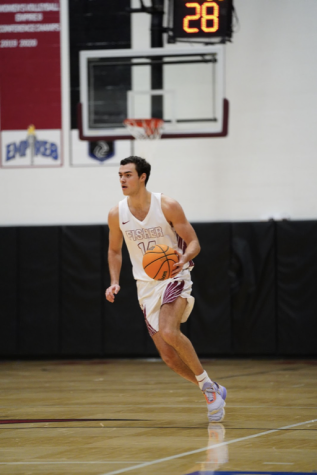 In the aforementioned championship game, Cook led the way toward the win as he put up 17 points and nine rebounds and was named the MVP of the tournament. He also was named to D3Hoops' All-America Fourth-Team, the District 3 First-Team, and the USBWA Rochester Area NCAA Division III team following the season. 
During his time at Fisher, Cook has played under the leadership of head coach Mike Grosodonia II. I wondered what kind of impact Grosodonia and the Fisher basketball staff have had on him over the years. "Definitely a big impact," Cook stated. "They're easy to talk to, supportive, and willing to listen to the players when you have suggestions." He went on to say, "Overall, they have helped make Fisher a great experience for me."
In his life outside of basketball, Cook said, "My biggest interest is that I really enjoy cooking." He has an Instagram where he shares simple yet healthy meals that are good for people on a budget.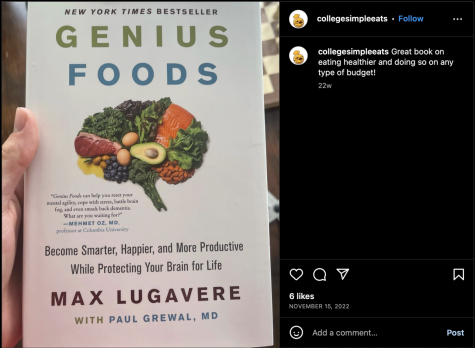 https://www.instagram.com/p/ClAae2DOjzz/
Cook plans on returning for a fourth season with the Cardinals this coming season. Fisher basketball will look to win its ninth Empire 8 Championship and hopefully make a deep run in the NCAA Division III tournament.
Leave a Comment
Donate to Cardinal Courier
Your donation will support the student journalists of St. John Fisher University. Your contribution will allow us to purchase equipment and cover our annual website hosting costs.
About the Contributor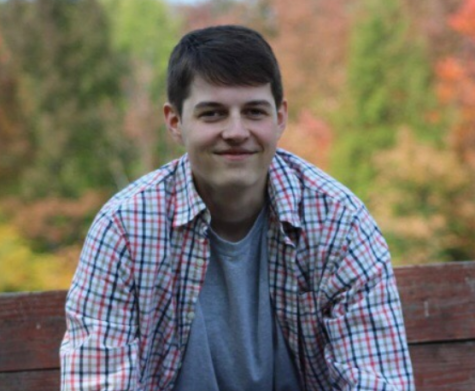 Nick Kehoe, Sports Editor
Nick Kehoe is a junior Sport Management major. He is currently the Sports Editor for the Courier. Nick also writes game recaps as well as student-athlete...