Cardinal Company Presents "Heathers: The Musical" This Weekend
This weekend, Cardinal Company, Fisher's student-run performing arts club, will be presenting Heathers: The Musical at 7 p.m. Friday the 24th and Saturday the 25th, and 1 p.m. Sunday the 26th in Cleary Auditorium. 
Heathers: The Musical is a stage adaptation of the 1988 film, Heathers. It is about an Ohio teenager, Veronica Sawyer, navigating her way through the most popular clique in high school, which is made up of three girls each named Heather. Veronica strongly disapproves of The Heathers' treatment of others. Veronica and her boyfriend, newcomer JD, team up Bonnie and Clyde style to fight back against the domination of high school cliques and release their teenage angst in dark and mysterious ways. 
Abby Dwyer, who is in the show's ensemble and plays Coach Ripper, joined Cardinal Company last year and has spent much of her life involved in theatre.
"The best part of the show has been being able to do something with my friends that we all enjoy. With how much time we spend at rehearsals, it really helps the cast and crew to bond and grow closer."
Besides having an advisor to assist with the production of shows in Cardinal Company, the shows themselves are completely student-run. The show's director, Caroline Cahalan, started directing shows in high school but will make her debut in directing a show for the public with Heathers. 
"Cardinal Company has given me a place to continue my love for theatre and has given me the opportunity to finally direct, which is something I'm so thankful for. I've always been a theatre kid, and that's why I wanted to join Cardinal Company."
Cahalan describes Heather's: The Musical as "Mean Girls with music and murder." She describes working on the show as a place where a group of kids who love musicals can get together and share their passion for performing.  
"It's a place where we can talk about some serious topics, but in a medium that we all love," Cahalan said.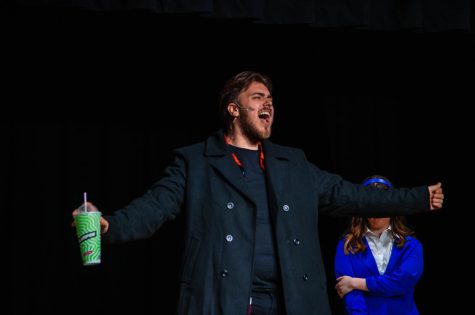 Cahalan has been both on the stage as well as backstage but says this is the first time where she is putting something on the stage. She has gained what she describes as lifelong friends, and the understanding of being a leader learned from making mistakes during the process. 
"For my cast in particular, I have seen how much hard work they have put into this production, and I'm so excited for it to finally pay off this weekend," Cahalan said.
"I hope the audience overall enjoys the show," Dwyer said. "Even though it's based on the movie, there's a lot of things that are different from it as well. It's a dark comedy, so without giving anything away, there's a lot of fun moments in the show that I think the audience will love."
All proceeds from the show will be donated to Villa of Hope in Rochester, an organization that helps focus on teens who are struggling with mental health issues.
Leave a Comment
Donate to Cardinal Courier
Your donation will support the student journalists of St. John Fisher University. Your contribution will allow us to purchase equipment and cover our annual website hosting costs.
About the Contributors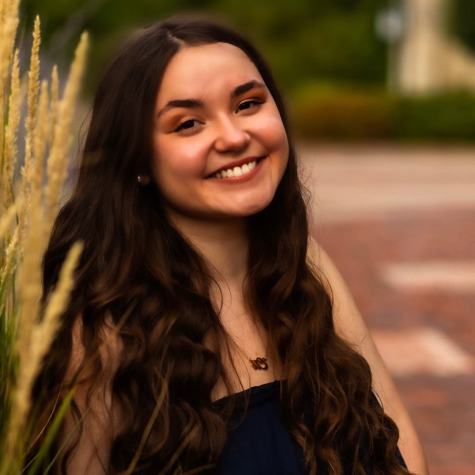 Brooke Eastman, Staff Writer
Brooke Eastman is a sophomore Media and Communications major at Fisher. She is a Rochester native, and has always had a strong passion for writing. She...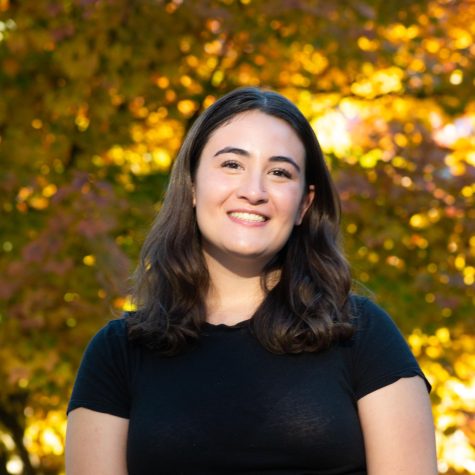 Mallory Schake '25, Managing Editor
Mallory Schake is a sophomore Media and Communication major. She serves as the Managing Editor for the Cardinal Courier. Mallory currently covers on-campus...