Anyone Up For a Game Night?
Rochester Entrepreneur, Jacob Cornfield, began his business Game Night Rochester in hopes of bringing people together. Cornfield's game night and trivia company caters to people from all walks of life and invites them to come together and take part in a unique game night experience.
Just two years ago, Cornfield created his business as a product of post-quarantine life. He worked as a chef at Radio Social, a local business containing a bar, restaurant, bowling alley, and lounge. Cornfield has always been a fan of board games and decided to pitch his idea for a Wednesday game night. He supplied the games and patrons could come in, enjoy the food and drinks, and play a game or two.
Shortly after, Cornfield decided to begin his trivia journey. "I had an idea to start doing trivia too but I just didn't want to do, like you know, any other trivia. So I incorporated a lot of my favorite aspects of the games into my trivia," Jacob said. He began his weekly "Twisted Trivia" at Radio Social, and from there, he began offering similar experiences at other businesses.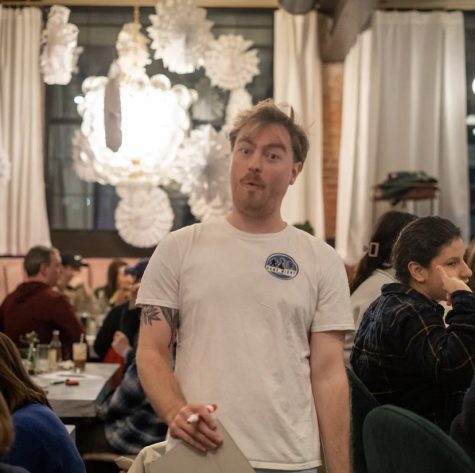 Game Night Rocester currently offers three experiences: trivia nights, Twisted Trivia, and game nights. Each experience is different and unique. At his regular trivia nights, Cornfield (or one of his four other trivia hosts) will have multiple rounds of trivia, with fun bonus rounds in between. The bonus rounds, which Cornfield explains as "extra, fun mini-games that I've come up with that, you know, just make the night even more special," are a fan favorite. Twisted Trivia is a combination between game night and trivia, where he incorporates the games into his trivia, making for a one-of-a-kind experience. Finally, Cornfield offers regular game nights; with tons of games to choose from and lots of friendly participants to play with.
Cornfield hosts an event six out of seven days of the week at different local businesses.  Each location and event is unique and different from the rest, featuring special events like "Double Feature Trivia," "Hi-Fy Game Night," and the new "Roc Trivia Circuit." Double feature Trivia at ROC Cinema focuses on movies, pop culture, and celebrities, while Hi-Fy Game Night features fantasy-style games, like Dungeons and Dragons.
The ROC Trivia Circuit is one of the newest additions to the event list. The competitive trivia game is sponsored by Genesee Brew House once a month throughout 2023. Teams will compete each month, and the winning team is invited to the trivia finals at the end of the year. The trivia circuit kicked off in January at Genesee Brew House and will be hosted at a different local business each month. Cornfield expressed his enthusiasm about the event series, saying he is "really excited to keep it going and see how much it can grow throughout the year."
Game Night Rochester's events are about bringing friends and families together, "having a good time and, you know, escaping from what else could be going on in your everyday life." The environment that Cornfield has created is one that is welcoming and inviting of all people, whether they arrive alone or with a group of teammates.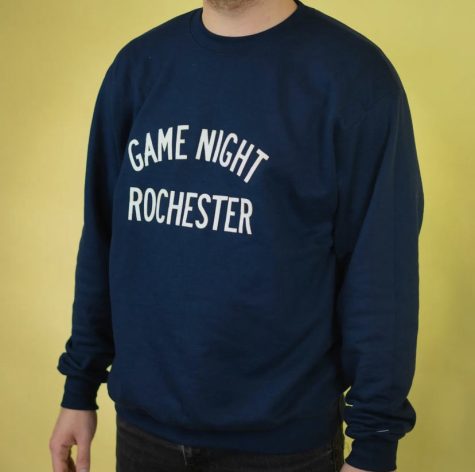 Game Night Rochester's weekly events are as listed below (and are subject to change):
Monday – Double Feature Trivia at ROC Cinema
Tuesday – Trivia at Lucky's
Wednesday – Game Night (or) Twisted Trivia at Radio Social AND Game Night (or) Trivia at The Daily Refresher
Thursday – Trivia at Petite Poutinerie
Saturday – Trivia at Better Together Dog Park
Sunday – Trivia at Green Zebra Catering (select Sundays) AND Hi-Fy Game Night at POP ROC
Check out their website (linked here) for more information on weekly events.
Leave a Comment
Donate to Cardinal Courier
Your donation will support the student journalists of St. John Fisher University. Your contribution will allow us to purchase equipment and cover our annual website hosting costs.
About the Writer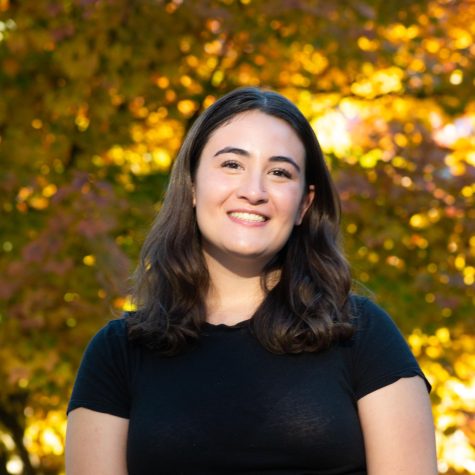 Mallory Schake, Managing Editor
Mallory Schake is a sophomore Media and Communication major. She serves as the Managing Editor for the Cardinal Courier. Mallory currently covers on-campus...