Cardinal Connection: Athlete Spotlight – Lindsey Debonis
By Nick Kehoe '25, Staff Writer
November 11th, 2022
It's been another successful season for the St. John Fisher Women's Volleyball team after beating Hartwick for their fourth consecutive Empire 8 Championship. Following the win, they punched their ticket to the NCAA tournament but ended up losing to the University of Scranton in the first round. It's time to reflect on one of the key players that have gotten the team to where they are now.
That person is senior Lindsey Debonis, who is one of four captains on the team. Debonis ranks in the top 5 for kills, digs, and blocks on the team this year. She has been a mainstay in the Cardinal lineup and has consistently improved every year. 
Debonis went from All-Conference Honorable Mention in 2019, to Second-Team All-Conference in 2020, and then finally First-Team All-Conference in 2021 alongside an All-Region Honorable Mention nod. I had the chance to ask Lindsey a few questions about the team and her role as a captain.
Q: Tell me about yourself.
A: I'm from Burnt Hills, NY where I went to Burnt Hills Ballston Lake High School. I participated in volleyball where I was a part of a three-time sectional championship team.
Burnt Hills is a hamlet in the town of Ballston and is a part of Saratoga County. It's a tight-knit community that hosts many family-oriented events and festivals such as the Christmas Tree Lighting. Burnt Hills Ballston Lake High School was where Lindsey got her first taste of victory, having won sectional championships in her sophomore, junior and senior years from 2016-2018. 
Q: What's your favorite volleyball memory while playing at Fisher?
A: My favorite volleyball memory at Fisher is definitely winning the Empire 8 Conference Championship my freshman year and then watching the selection show for the first time for the NCAA tournament.
Debonis had an excellent freshman season, recording 256 kills and 287 digs as well as appearing in 34 matches. The Cardinals finished the regular season with an overall record of 23-11 and went 7-0 against the conference. The team then went on to take down Nazareth 3-1 to win the Empire 8 Conference Championship. This success led to an appearance in the NCAA Division III Volleyball Tournament where Fisher ultimately lost to Wesleyan in the first round.
Q: What does the role of being a captain mean to you, and what are some of the things you do in that role?
A: The role of being a captain means showing up every day to help your teammates reach their goals in order to pursue the goals of the team. Some of the things that I do in this role are leading by example and setting goals while working towards achieving them. I also take time to create strong relationships with my teammates, coaches, and other staff because their opinion and well-being are just as important for the team's success as any individual.
Debonis and the rest of the captains (Kiana Walker, Delayne Young, and Sydney French) have all been integral to the success of the team this season. Lindsey highlighted exactly what you want in a captain, someone who can help the younger players develop and be a mentor for them. Another thing she values is the bond between herself and her teammates because it has helped the team become close and perform better on the court.
Q: What do you think the key to the volleyball team's success has been this year?
A: I believe that our team's success this year comes from how balanced we are and the depth that we have been able to create through countless hours of dedication and hard work. We've navigated our way through adversity this season and become better from it as an entire group.
It wasn't always easy for the team this year, starting out with a 4-4 record through their first eight matches. As Lindsey said, the team was definitely able to bounce back from this, proceeding to win their next eight matches and winning all 24 sets during this period. The team ultimately finished the regular season with a 21-8 record, going 9-0 against the conference. 
Q: Did you make any changes in the offseason that have made you more successful this year?
A: We were able to add a great new class of first-years to our roster as well as two amazing transfers. The addition of these players has heightened the competitiveness of our gym, as well as created a strong team culture that has propelled us throughout our season. 
The freshmen were definitely vital in the team's success this year. Most notably Kiera Hartpence, who actually went to the same high school as Debonis, played in all 29 matches and led the team in sets played. The veteran leadership helped boost the level of play from the freshman. 
Q: How have coach Greapentrog and the rest of the volleyball staff helped you as a player?
A: The coaching staff has helped me navigate college and prepared me for my life after college, which in turn has made me into a better volleyball player. Throughout my career, many lessons have been learned and the coaching staff has helped me turn numerous life experiences into a way that I can grow and become a better person.
Coach Greapentrog has been coaching at Fisher since 2007 and has reinforced a winning culture within the program. She has won four straight Empire 8 Championships with Fisher dating back to 2019 and has also brought the team to three NCAA Tournament appearances. Coach Greapentrog and the rest of the volleyball staff have been the backbone for the players on and off the court. 
Leave a Comment
Donate to Cardinal Courier
Your donation will support the student journalists of St. John Fisher University. Your contribution will allow us to purchase equipment and cover our annual website hosting costs.
About the Contributor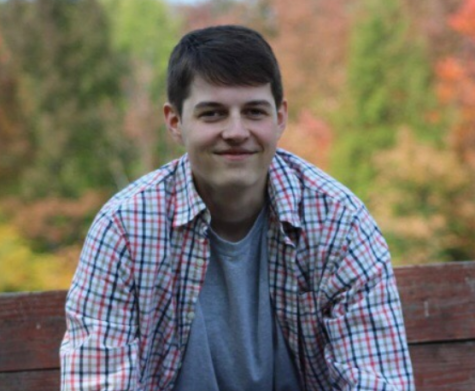 Nick Kehoe, Sports Editor
Nick Kehoe is a junior Sport Management major. He is currently the Sports Editor for the Courier. Nick also writes game recaps as well as student-athlete...