Health & Wellness Center Revived!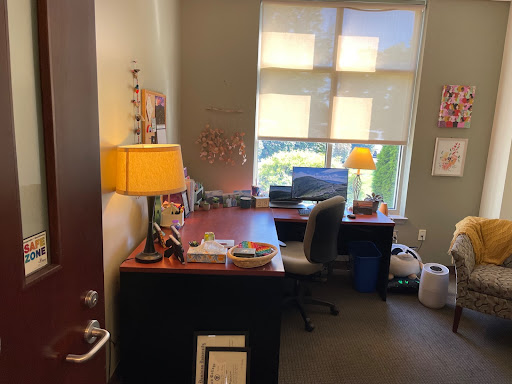 By Mia Lindenburg '23, Staff Writer
October 8th, 2022
Since March 2020, colleges and universities have had to make sudden changes. For campus health centers, this change has been even more drastic, turning to remote services that may need to rely on referrals more than they can simply provide in-office. St. John Fisher University's Health and Wellness Center certainly had to adapt, partnering with local providers to ensure students could get care during the lockdown.
Now, in 2022, the Health and Wellness Center is glad to announce they're open for business with even more staff than before. Kristine Reinhardt, Nurse Practitioner, Makayla Crouch, LMSW, Brie Halloran, LMHC, and graduate intern Anna Leva all join the team this year. Fisher students can make an appointment through the patient portal or come into the office for walk-in appointments from 8:30 a.m. – 4:30 p.m. for more dire needs.
Like many medical providers, the center realized how helpful telemedicine could be for commuters, those quarantining from COVID-19, students with a busy schedule, and more. Telemedicine appointments will remain an option for medical care and counseling. 
In-person appointments are now available as well. This may be better suited for students with urgent medical needs, those who need labs drawn, or even those who want a cozy counseling office.
Becky Kieffer, director of the center, has been excited to use lessened restrictions as an opportunity for campus outreach. You may have seen the Wellness Wednesdays tent out in LeChase Commons. So far, they've educated on a variety of topics from sexual health, flu safety, and substance recovery, with many more planned.
In addition to this weekly education, the center is providing two major pieces of training for the Fisher community. 
First is Question Persuade Refer (QPR), To access this training, click this link and enter "SUNY" in the "Organization Code" field. Create a free account with any .edu email address and follow the instructions to complete the training.
It is an online training program to help prevent suicide. This training can be accessed by anyone in the community, taking around 45 minutes. QPR teaches its trainees how to react to signs of crisis and lead others to support.
Secondly, the Trauma Illness and Grief (TIG) initiative, which is done with Fisher's partners Upstate New York College Collaboration (UNYCC) and Coordinated Care Services, Inc (CCSI). This training is actively being spread throughout campus, teaching how to support those who have witnessed or directly experienced a traumatic event. TIG has worked successfully in K-12 education in Monroe County in the last 20 years. Recent practice at the university level has shown this success can extend to adult students as well. Kieffer and her staff have worked with trainees primarily in student affairs to make the campus better prepared for those circumstances. 
Along with these two pieces of training, the center is also working with The Jed Foundation to provide online mental health resources to those in need. One site created by the foundation called justpresspause shares video instructions on meditation, journaling, yoga, and other coping skills. 
With these pieces of training and each service now offered at the Health and Wellness Center, staff plan to make Fisher a safe and comfortable place for students, staff, and faculty. 
Upcoming events include World Mental Health Day Giveaway, Domestic Violence Education, Dental Hygiene Awareness, and Apples & Affirmations with NAMI. Any questions about events or training can be directed to [email protected].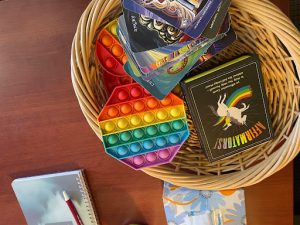 World Mental Health Day 2022
Leave a Comment
Donate to Cardinal Courier
Your donation will support the student journalists of St. John Fisher University. Your contribution will allow us to purchase equipment and cover our annual website hosting costs.