Community Gathers for Opening of Quajay Donnell Art Exhibition at O'Keefe Ross Gallery
Story by Erin Dickinson '24, Editor in Chief
Photos by Nya Robinson '23, Staff Photographer

September 21st, 2022
On Friday, September 16, students, faculty, and community members flooded the Patricia O'Keefe Ross Gallery at St. John Fisher University for the opening of Quajay Donnell's "How I See It". 
Quajay Donnell has lived in Rochester for 15 years, and his appreciation for the city is evident in his photography. The majority of the 30 photos in his show feature street art located throughout Rochester, often with Black subjects such as Daniel Prude and Jimi Hendrix. When asked to name his favorite piece in the show, Donnell couldn't possibly choose just one. 
"They're all my favorite", explained Donnell. "Going through a few thousand images and picking these 30 was quite the process, and I picked each photo shown tonight very intentionally."
Donnell's show, like all others featured in Fisher's gallery, was organized by Dr. Cathy Sweet, director, and curator of the Patricia O'Keefe Ross Gallery. 
"I've been a fan of Quajay's work for years," said Sweet, who also acts as the Assistant Dean of Administration and Assessments for the School of Arts and Sciences. "We love Rochester, and we love public art, and he photographs it like no one else does. I don't think those are pictures of murals so much as pictures of places in Rochester where art lives, and where people live, and the intersections between those two things."
Donnell was just as pleased to collaborate with Sweet to create the exhibit. 
"Fisher has been amazing," Donnell remarked. "Cathy has been an absolute pleasure to work with, and I am just so grateful for the opportunity to be here and to share my art with the students at Fisher and the community as a whole."
While Sweet was already a fan of Quajay's, the opening gave many students the opportunity to experience his work for the first time. One student, Kurt Schultz '23, appreciated the chance to see his home city from a new perspective. 
"It was really nice to see photos of where I grew up," said Schultz, inclusive adolescent education and English student at Fisher. "I love Rochester, I was born and raised here, so it was really special to see photos of places that I'm familiar with, but from a whole new angle."
At a school like Fisher, where subjects such as biology and nursing reign supreme, it can often feel like the arts are an afterthought, or perhaps not even a consideration. The evening spent at the gallery, however, with Donnell's work gave Fisher community members a chance to see how vital art is to the success of any institution. 
"The visual arts are critical to the success and health of any community," Sweet said. "Although we don't have a visual arts major, [the gallery donors] believe so strongly that every Fisher student should appreciate and love art… it keeps us happy and healthy." 
Schultz agreed, saying, "Art is a great way for people to show off their various talents and passions. It gives us a great way to express ourselves, and I hope to see more ways for students to explore art in the future."
The exhibit, located just off of the main lobby of the Joseph S. Skalny Welcome Center, will be up and available for viewing through December. Many of the pieces featured in the exhibit are for sale, with profits to be split between Donnell and the featured street artist. Donnell asks that all purchase inquiries be directed to [email protected]. 
The gallery will be on display at the Welcome Center from September 6th through December 9th. For more information, click here. 
Leave a Comment
Donate to Cardinal Courier
Your donation will support the student journalists of St. John Fisher University. Your contribution will allow us to purchase equipment and cover our annual website hosting costs.
About the Contributors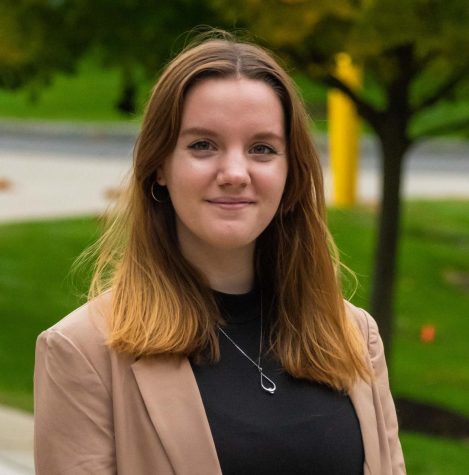 Erin Dickinson, Staff Writer
Erin Dickinson '24 – Cardinal Courier (cardinalcouriersjf.com)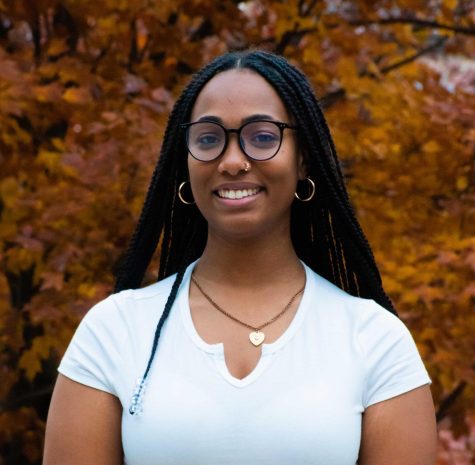 Nya Robinson, Staff Photographer
Nya Robinson is a Senior Media and Communication major here at Fisher. She has always had the passion for the arts and as time went on, she grew even more...