Snapchat Post Causes Concern for Fisher Community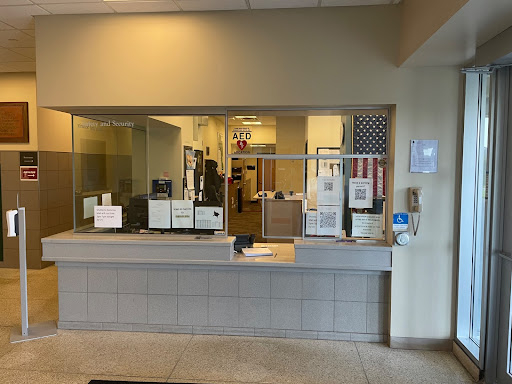 By Marcus Lindenburg '23, Staff Writer
Late in the evening of September 15, many St. John Fisher University students took notice of a fellow student's Snapchat story containing an image of a large assault rifle with ammunition in the frame. The following morning, two students who saw the image went to the Office of Safety and Security to report it as a possible threat.
The Snapchat story quickly became an area of interest in the Fisher rumor mill until Safety and Security sent an email at 3:20 PM Friday stating that no threat was found and no weapon was present on campus. Prior to this email, the office had declined to comment. After the email, Brock W. Glann, Assistant Director of Safety & Security, agreed to meet.
Mr. Glann stated that the students who reported the Snapchat story, "did definitely the right thing." He explained how seriously his office takes the motto, "see something, say something." Glann explained that just talking about an incident isn't enough on its own. "We need people to see something, say something, and do something. And so, these brave students did something," he said. 
When asked to explain the protocol followed surrounding the incident, Glann stated that once the Office of Safety and Security were shown the Snapchat story, they were "immediately able to identify the student. We were immediately able to make contact with that student. We found very quickly that it was a non-student who was behind that, and we knew immediately that there was no active threat." In clarification of his statement, the Snapchat story did belong to a Fisher student. However, the weapon pictured did not belong to this student and was not on campus.
With that in mind, this story may play as an example of how Fisher students' social media presence can affect their presence on campus. Throughout the country, K-12 and university students have received punishment, even expulsion, and arrest, for posts made on social media apps such as Instagram and Snapchat. Our presence is never in a bubble, and photos of a gun without context may be taken differently in a country where shootings are often far from home. 
That afternoon, a few students in Tepas Commons were willing to share their feelings on the Snapchat story.
Terrance A. '24 said he,  "[doesn't] know how to feel about it." He continued, saying, "I'm surprised about it, just because of the fact that there's a gun on campus." This student was told after this comment that the investigation had shown there was no weapon on campus.
A first-year student explained how she felt finding out. She said, "It was pretty scary hearing about it because the rumor said it was in Murray or something, so it was scary thinking that somebody had a weapon on campus that was so close. And I didn't know who it was or get any details. So, it was pretty nerve-wracking."
Her friend jumped in, adding, "It was confusing because apparently there was a gun on campus and apparently there wasn't, so I wish it was explained a little bit more, as to how we could all be so easily tricked that there was."
At the vigil Friday night in remembrance of the shooting this May in Buffalo, again the day's events were mentioned.
First-year [student] Diana Rivera spoke before the vigil took place and restated the speech afterward.  "At first, I was a little skeptical," she said. "And then, when everyone started confirming things, I had this fear come over me because you hear about this all the time, you hear how things start: people post something, and then they go do something. I was actually sitting with a few friends, and we all collectively looked at each other and we said, 'There's the vigil tonight.' And we all got even more terrified. I guess the main emotions that we felt were fear and confusion. Because we didn't know why someone would want to…show off things like that, it just felt a little off-putting."
While the post made this Thursday did not end up being a threat, the Office of Safety and Security works hard at all hours to ensure that all concerns are addressed to the fullest extent. Even in this situation, Glann said they enlisted their partners in the Monroe County Sheriff's Office to complete a thorough investigation.
Should another possible threat occur, Glann reminds students of the RAVE Alert system, which will inform all Fisher community members of anything that needs immediate attention. Training given to incoming students helps prepare the Fisher community for the event of an active threat.
The Office of Safety and Security can be reached at (585) 385-8111 in emergencies, (585) 385-8025 for other concerns, or at their office in the Haffey Hall lobby.
We have reached out to the student whose Snapchat account was used for the image and hope to schedule an interview this week.
Leave a Comment
Donate to Cardinal Courier
Your donation will support the student journalists of St. John Fisher University. Your contribution will allow us to purchase equipment and cover our annual website hosting costs.