Fisher Raises $10k for Suicide Prevention
By Brooke Eastman '25, Staff Writer
St. John Fisher College raised approximately $10,000 during their Out of the Darkness Suicide Prevention campus walk on Sunday, April 3 with donations still coming in. The college partnered with the American Foundation for Suicide Prevention (AFSP) to hold the walk on campus and raise money in an effort to open the discussion of mental health awareness and destigmatization of suicide. 
Around 75 people participated in the walk at Fisher's fieldhouse. Donations were raised at the walk, online, through merchandise sales and raffle items. 
"I thought it would be great if we could hold a campus walk," said Tara Sacco, the lead organizer of the Out of the Darkness walk at Fisher since 2017, "So I got a committee together of interested people and we had a campus walk." 
The AFSP holds campus walks every spring, and community walks every fall. Sacco said that before the pandemic, the amount of people who came to the campus walks grew each year. This year's campus walk is the first in-person walk since pre-pandemic. 
"It's important to provide mental health support and be able to talk about it freely and openly amongst all students of all levels, and all faculty and staff," Sacco said, "It's not something that's just one group of people or another, it happens to everybody. It's important for us to have an open dialogue on campus about mental health and suicide and suicide prevention." 
The Out of the Darkness campus walk is a small piece of a bigger picture at Fisher. The JED initiative that the college embraces works to provide mental health resources and support to all students on campus.
 According to the St. John Fisher website, being a JED campus holds the goal of supporting the emotional wellbeing of students, and contributing towards positive change in the community. 
Rebecca Kieffer, a leader of the JED initiative on campus, said that the JED task force committee is working on bringing more resources and support to students. Some initiatives they are working on include an "It's ok to not be ok" campaign, QPR (Question, Persuade, Respond) intervention training, TIG (Trauma, Illness, Grief) response model training, and peer training and support models. 
"They're our partner," Kieffer said about the AFSP. "They offer free training, they will come to our campus, they will do those things which is why we support their efforts." Kieffer has also been involved in Fisher's campus walks since its start in 2017. 
"I have experienced loss, and I don't want anyone else to experience loss," Sacco said. "I believe in the mission of AFSP for them to try to decrease the suicide rate by 20% by 2025." 
Students can still donate online at www.AFSP.org/sjfc to the campus walk until June 30. The community walk will be held on October 1, 2022, at the Veteran's Memorial Park in Penfield and is already open for registration. 
For mental health support, counselors are available through Health and Wellness. Students can complete a form requesting counseling through the patient portal. Students can also email [email protected] with any questions regarding the mental health initiatives provided on campus. 
Leave a Comment
Donate to Cardinal Courier
Your donation will support the student journalists of St. John Fisher University. Your contribution will allow us to purchase equipment and cover our annual website hosting costs.
About the Writer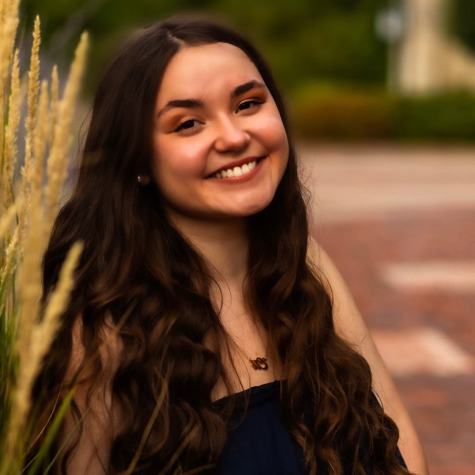 Brooke Eastman, Managing Editor
Brooke Eastman is a junior Media and Communications major at Fisher. She currently serves as Managing Editor of the Courier. She is a Rochester native,...