Spring Has Sprung: Outdoor Spaces to Enjoy Rochester's Best Season
By Molly Conron '22, Staff Writer
After a long winter, made worse by the shadow of the pandemic, spring is finally here. Sunny days and warmer weather on the way, it's time to get out of the house and explore the outdoors. While Rochester is a small city, there are still numerous outdoor spaces and activities to explore. Not everyone is a nature enthusiast, but it is hard to pass up the opportunity to spend time outside on a warm, sunny day.
Cobbs Hill/Highland Park
Perfect for a quick walk, jog or bike ride, both Cobb's Hill and Highland park offer great trail space with spectacular views of the city of Rochester. Cobbs Hill, located southeast of the Park Ave neighborhood, boasts a reservoir, giving the park a unique look. However, the star of Cobb's Hill Park is most certainly it's stellar view of the Rochester skyline which is an unbeatable place to watch the subset. The park is also small, making a quick run or walk- either solo or with some friends- an easy feat and a great excuse to get some outdoor activity into your daily routine.
Highland park, while similar in location to Cobb's Hill, offers a change of scenery and alternate layout while still maintaining a fantastic city-park atmosphere. Although the skyline view is absent, Highland Park is hilly and full of trees, offering a natural look that Cobb's Hill does not. There are a fair amount of walking trails, making for ample space to get a quick stroll or workout in. Numerous bences line the trails and pare places throughout the woods, making for a great atmosphere to share a picnic, read a book or simply enjoy the spring sunshine.
Both Highland Park and Cobb's Hill are great places to spend time out of the house, especially if you live in the city or need a special spot to spend that odd hour or two of free time that often seems to spring up between commitments.
The Canal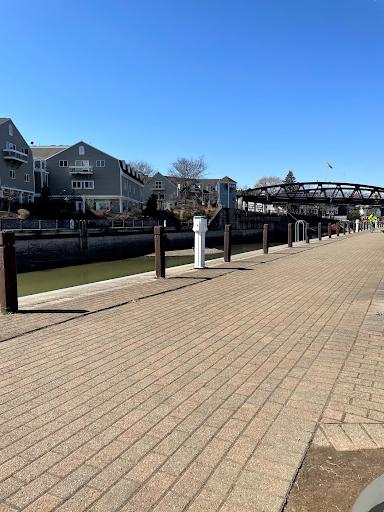 The Erie Canal runs through the Greater Rochester area and is a central landmark in several of the surrounding suburbs, including Fairport and Pittsford- both of which are quite close to Fisher's campus. The Erie Canal Trailway is long-spanning almost the entire length of New York State, but makes for a great place to walk locally. 
The canal boasts a plethora of opportunities for those who enjoy outdoor activities. Boating, biking, running, hiking- you name it and it's there. Launch a kayak in fairport or rent a bike in pittsford- with the warm weather the possibilities are endless. 
The Erie Canal is easily accessible, scenic, safe and great for those who are looking for more than just a place to walk or jog. There are numerous businesses that line the canal in both Fairport and Pittsford which offer dining, retail shopping and bike/boat rentals to name a few. The Canal is a well-loved and popular spot for a reason. 
It is one of my favorite places to go on an unexpected warm day to spend time alone, when a friend wants to take a walk, or when I feel like taking my bike for a spin.
Ontario Beach Park
While perhaps a location best intended for warm weather, Ontario beach park is a great place to enjoy the sunshine, have a picnic and spend some time by the water. At Fisher, it is easy to forget that we are located so close to one of the Great Lakes, which can boast a plethora of activities including swimming, boating and fishing. Located on the City of Rochester-Irondequoit border, the beach is clean, open and spacious and is an excellent place to spend the day if you're looking to get some fresh air and vitamin D. The park boasts areas for volleyball, pickleball, and baseball or softball, as well as a snack bar and carousel. All are open seasonally starting May 1st.
Corbett's Glen Nature Park
Corbett's Glen Nature park offers a great taste of the outdoors with a very convenient location. Located in nearby Brighton, Corbett's Glen is a short drive from Fisher and a great place to spend an afternoon outside. 
The park offers approximately two miles of trail space, allowing for some decent hiking, especially for those who are looking to get something active out of their outdoor time- it took me about an hour to walk the entire thing, and there were a few hills, so it was a pretty decent workout. 
For those that aren't so keen on getting their steps in, Corbett's Glen offers some beautiful scenery. With trails through marshes and alongside rushing streams, there are plenty of opportunities to take photos, enjoy a picnic, or just sit and enjoy the spring weather.
Leave a Comment
Donate to Cardinal Courier
Your donation will support the student journalists of St. John Fisher University. Your contribution will allow us to purchase equipment and cover our annual website hosting costs.