Making Fisher Yours
Lejla Zornic '23, Staff Writer
January 26th, 2023
Transitioning between your senior year of high school and the first year of college can be stressful, terrifying, exciting, and exhausting all at once. It is understandable that the infiltrating nerves and new experiences could turn out to be a memory that is not one for the books. Thankfully, there are many upperclassmen here at Fisher who are more than happy to help guide the way and offer helpful tips for the coming semesters.
Emma Healy, a junior media and communication major, explained that making friends in the midst of the COVID-19 pandemic was difficult. Even when classes resumed in-person in her sophomore year, she still felt isolated. It was not until she joined Cardinal Television did she start to break through barriers. Healy suggests making friends within your own major because you can find "a group of people you can count on," both in and outside of classes. Even as a junior, Healy says there are a multitude of activities and events to get involved in. Healy now describes her time at Fisher as fun.
Claire Kruszka, a junior psychology major, described her first few weeks as "chaotic." Like Healy, Kruszka was sent home due to COVID-19 protocols. This made it "hard to connect with anybody." Her first year was a negative time in her life prompting her to consider transferring schools. However, as she continued on with her sophomore year and became closer with her basketball teammates, along with becoming a resident assistant, she found her essential group of friends. Kruszka ended by saying she is now "happy and content."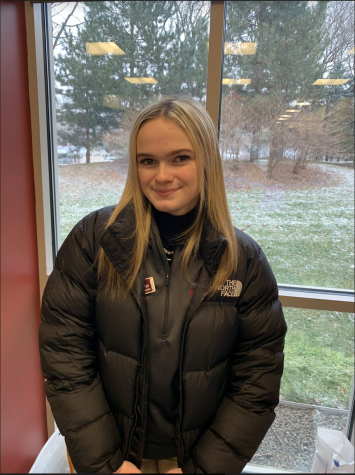 Brooke Humiston, a sophomore education and history major, offers a newer perspective on her start at Fisher. Unlike Healy and Kruszka, Humiston was not sent home her first year due to COVID-19. She described her first few weeks at Fisher as exciting yet challenging, as she struggled to make friends that would stick. If living on campus, Humiston advises getting to know the people who live close by. Through that, she was able to find the people that made Fisher feel like a "home away from home."
College can be scary; that is fact. However, what is discovered through the individual experiences of these three students – and others – is that loneliness is not the outcome. Through events hosted by Fisher's Student Activity Board, resident assistants, and other clubs, you are bound to find the right people for you. If you ever feel like giving up, just remember that other students were in the same position as you. At Fisher, you are never alone.
Leave a Comment
Donate to Cardinal Courier
Your donation will support the student journalists of St. John Fisher University. Your contribution will allow us to purchase equipment and cover our annual website hosting costs.
About the Contributor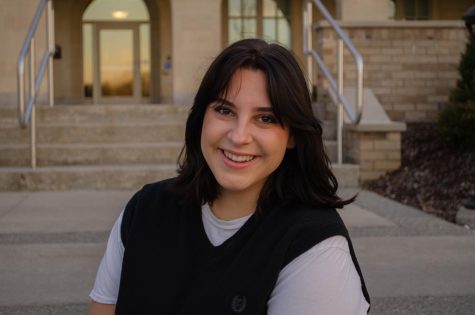 Lejla Zornic, Staff Writer
Lejla Zornic is a sophomore Media and Communication major attending St. John Fisher University. She dedicates her time to volunteering as an English tutor...